Study finds Apple users donate larger amounts [Infographic]
48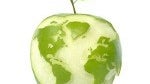 Online fundraising company, Razoo, has just released new numbers which show the average amount and total donations by users according to what platform, browser, or mobile device each uses. The results are interesting, but maybe not all that surprising.

The big story that most are focusing on with these numbers is that Apple users tend to donate the largest amounts per user. Mac OS users tend to donate about $9 more per user than Windows users, although Windows users make up close to 80% of all donations. Safari users tend to donate more than any other browser. And, in the world of mobile, iPad users donate the most by far, at around an average of $175 in donations. iPhone and iPod Touch users are next at just over $100 each, and Android comes in 4th at just under $100. Meanwhile, BlackBerry and Windows users (no distinction between WP7 and Windows Mobile) come in way behind at well under $50 each.
Of course, the numbers and infographic don't mention anything about why this correlation exists, but we'd be willing to guess that Apple users tend to have more disposable income, which would be why they can donate more (not to mention afford Apple products). This would seem especially true with iPad owners. There have been studies in the past that have claimed that iPhone users tend to have more money, so it doesn't seem like much of a stretch to assume that's why higher average donations come from those devices.
That said, it is nice to see Android users right up there with iPhone users, because the stereotype of Android users has tended to be that they get the free subsidized phones and don't pay for apps (although neither really seems to really be true.)