Study: Apple and Android to top BlackBerry in the enterprise for the first time ever in 2012
30
No matter how much of a slump BlackBerry is in, there will always be that connection between the 'Berry and
big business
. Pick up any book that details behind the scenes activities going on in Wall Street boardrooms, and you will read about one CEO using his BlackBerry to contact another executive. You never read about Android or the Apple iPhone in those accounts of the pinstriped warriors fighting over corporate turf.
Future books will be different, According to IDC, in 2012 for the first time ever, the
Apple iPhone
and
Android
will out ship
BlackBerry
in the enterprise. In 2012, IDC forecasts that what it calls "employee liable" Android shipments will total 87.7 million units, and that will total 37.1 million for the Apple iPhone. Those are the handsets that employees are responsible for buying on their own and are bringing into the office. Handsets provided by a company to its employees are heavily stacked toward the Apple iPhone. 31.1 million units of Apple's iconic smartphone will be handed out to employees by corporations this year, versus 15.1 million Android units.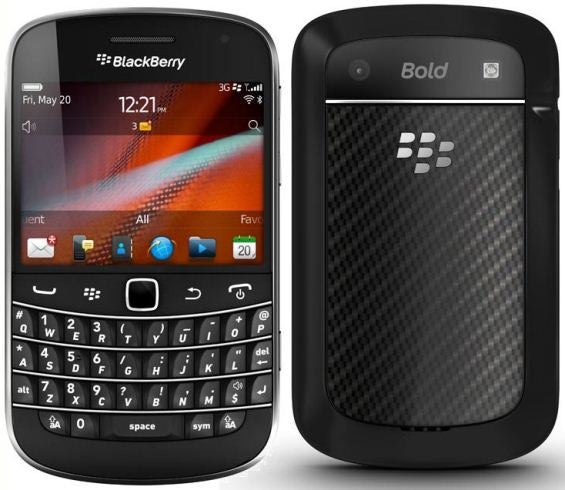 As recently as last year, BlackBerry was the leader in corporate liable devices shipped
Both Android and the Apple iPhone are expected to top RIM's enterprise numbers for this year, which are forecast to be 5.2 million employee liable units shipped and 14.8 million corporate provided units. Last year, BlackBerry
was the leader in corporate provided handsets
with 22.4 million shipped. IDC says that while BlackBerry is still the gold standard for security in the enterprise, the declining interest in the platform from consumers and developers "
hinders its viability going forward
." And by 2016, according to IDC, the Apple iPhone will still be the choice among corporate providers with 68.9 million units shipped. IDC points out that businesses are buying the Apple iPhone because of the tight security seen in iOS and its well known user interface. IDC calls it a "win-win" for businesses. On the other side of the coin, business users are not happy with Apple's strict app submission policy.
While Android leads in employee liable devices shipped, IDC says that the green robot will never catch up to the Apple iPhone in corporate provided units until one major issue is fixed, which is the
fragmentation
in the OS that leads to gaps in security. BlackBerry has been losing a number of government and government related business lately, including
the recent decision by the NTSB to ground BlackBerry in exchange for the Apple iPhone
.
source:
IDC
via
AppleInsider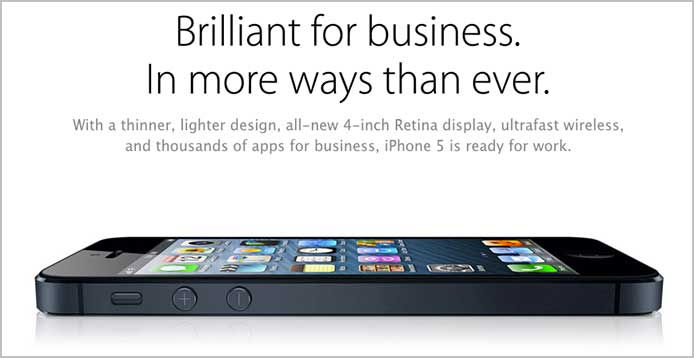 Apple has started promoting the Apple iPhone 5 as a business device