Steve Jobs calls to console developer whose app is rejected for the Apple iPad
4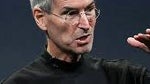 It was quite a day for software developer Ram Arumugam back on October 26th. First, he learned that his application "Economy for iPad" was rejected because he used a private application programming interface. So Arumugam sat back in his chair and sent off an e-mail to Apple CEO Steve Jobs. The message must have struck a chord with the executive because two hours later, Arumugam and Jobs were chatting on the phone as the latter explained why the app was quashed.
It seems that the developer had used a non-public API when putting together his program because he needed for the on-screen QWERTY keyboard to disappear after the user was done typing. After talking with the CEO, Arumugam revised his program, removed the non-pubkic API and replaced it with one that met Apple's requirements and the program was accepted into the App Store.
As we have seen in the past, Steve Jobs does have a reputation as a person who does get around to reading his e-mails although trying to
authenticate his responses
has been hard to do.
source:
AppleInsider
Recommended Stories