Startup Umoove opening its eye-tracking tech to all Android and iOS devices soon
8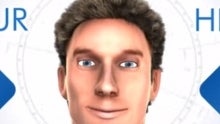 It turns out that the eye-tracking tech Samsung is differentiating the Galaxy line with since the Smart Stay feature, won't be as unique as it would want it to be. Just today LG announced a feature pack for the Korean
Optimus G Pro
, introducing the eye-tracking tech rumored for the
Galaxy S IV
that will pause the video you are currently watching when you glance away from the screen.
There is a startup company called uMoove, however, that has been working on similar eye-control and head-tracking tech for three years, and is ready to license it for mobile usage to anyone, with the tool kit available to developers for both the iOS and Android platforms in a few months time.
UMoove is taking the tracking technology to a whole different level than the basic tracking gestures that are being introduced in the Korean companies' phones, though. Have a look at the amazing possibilities in the video below, and tell us what you think, would you use something like that on a daily basis?.