Starting next year, AdBlock Plus is loaded by default on the Asus Browser
12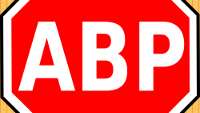 Starting in 2016, those purchasing an Asus handset will have AdBlock Plus loaded on the phone's browser by default. This is creating a bit of a controversy since many small online companies depend on revenue from ads to stay afloat. While the 15 million people using an Asus Browser are a drop in the bucket compared with the much larger number of Chrome and Safari users, having AdBlock Plus loaded by default is a precedent that is making some developers nervous.
If other manufacturers decide to follow Asus, some developers might have to consider charging for their apps instead of allowing consumers to install them for free. But the trend seems to be in favor of smartphone users who do not want to be inundated by ads every time they load up a website. Apple allows iPhone users to block apps on mobile Safari, but this is not a feature that comes out of the box. With iOS 9,
Apple allows users to download an ad blocking app from the App Store
. Asus is taking it up a notch.
The idea is to allow smartphone users to get back control of their browsing experience. And while AdBlock has a program that will allow certain "Acceptable Ads" to go through as long as advertisers follow certain rules as to the size, placement and content of the advertisements, smartphone users still have the last word. "Acceptable Ads" can be disabled by changing settings right on the phone. This would prevent most advertising from reaching your eyes.
source:
AdBlock
via
Motherboard
,
AndroidCentral