Ad blocking Safari extensions for iOS 9 will hit Google where it hurts
42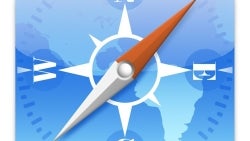 Apple is including a feature to iOS 9 that will allow developers to write an extension that will block mobile ads and more. While the tech titan didn't mention this during WWDC, a user will be able to pick up an add-on for Safari from the App Store. Installing this extension will allow users to block ads, cookies and other content from websites viewed on an iPhone or iPad. With 90% of Google's revenue coming from mobile ads, this could be construed as a shot across the bow with Apple hitting Google right where it hurts. The majority of Google's mobile ad revenue comes from ads viewed on iPhones and iPads.
Besides hurting Google financially, Apple is believed to be offering this feature as a way for iPhone and iPad users to take back control of their own iOS experience. And if cookies are blocked, newspaper sites that give you a limited number of free articles to ren thead each month, like the New York Times, will keep thinking that each visit is your first. One set of ads that won't be touched is Apple's own iAds since those run over the OS and not via a web page using HTML or JavaScript.
"The new Safari release brings Content Blocking Safari Extensions to iOS. Content Blocking gives your extensions a fast and efficient way to block cookies, images, resources, pop-ups, and other content.

Your app extension is responsible for supplying a JSON file to Safari. The JSON consists of an array of rules (triggers and actions) for blocking specified content. Safari converts the JSON to bytecode, which it applies efficiently to all resource loads without leaking information about the user's browsing back to the app extension.

Xcode includes a Content Blocker App Extension template that contains code to send your JSON file to Safari. Just edit the JSON file in the template to provide your own triggers and actions. The sample JSON file below contains triggers and actions that block images on webkit.org."-Apple
Keep in mind that this will not be available by default. Apple is merely allowing this to happen and it will take a developer to write the actual ad blocking app that you will install on your iPhone or iPad. As the old saying goes, an Apple a day keeps the mobile ads away. And while this might be great news for iOS users, it might not be so good for mobile content providers whether it be games, news or other content.
source:
Apple
via NL,
BGR