Star Trek Timelines mobile game debuts Borg-themed mega-event on May 4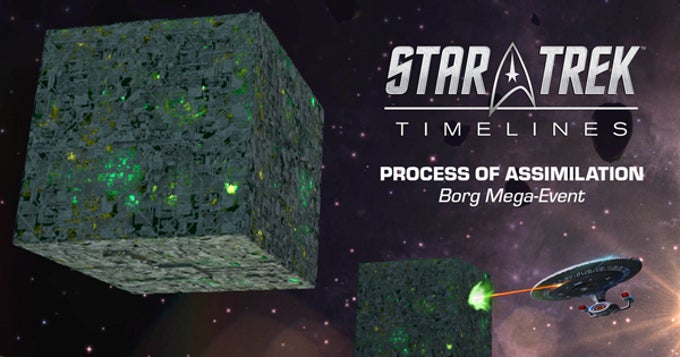 If you're a Trekkie and a mobile gamer at the same time, you've probably heard about Disruptor Beam's Star Trek Timelines mobile game. If not, maybe it's time to check the game out, more so since the developers are kicking off a mega event this week that brings exciting new gameplay content.
The Process of Assimilation mega-event starts on May 4, and it will run for about a month. Star Trek Timelines players will join weekly in-game events with the primary goal of defeating the Borg, sworn enemy of the Federation.
Those who participate in these Borg-themed Gauntlets and engage in limited-time Distress Calls will receive special rewards such as assimilated versions of fan-favorite Star Trek characters (La Forge, Janeway, Tuvok) and the much-requested Borg Queen from Star Trek: First Contact.
Moreover, developer Disruptor Beam added a brand new Borg Sphere, which will also work its way into the game as Process of Assimilation progresses in the coming weeks.
It's also worth mentioning that the first of four events is called Zero Hour, and, as stated, it starts on May 4 when Starfleet receives an unexpected visit from former Unimatrix Zero members who confirm the Federation's worst fears: the Borg are on their way.
Subsequent events will include Experimental Design starting on May 11, Contagion on May 18, and Resistance on May 25. Last but not least, there will be new Borg packs in the Time Portal available for purchase.
Recommended Stories