Sprint's new Direct Connect is a CDMA based PTT that replaces IDEN
19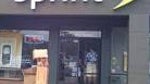 Sprint has announced today a new replacement for its aging IDEN PTT technology. Sprint's Direct Connect is a CDMA based system that will be in place by the end of the year. All current features will be available and new ones will be added. One new feature is group PTT that will allow 200 participants to be involved in a conversation at the same time.
As you might expect, the initial devices to be launched with Sprint Direct Connect will be the rugged style from Motorola and Kyocera. The first two models will include an Android phone with a slide out QWERTY Keyboard and a camera carrying flip phone. In its press release, Sprint said the first few models would support "high-speed data, high-resolution cameras, and Bluetooth." More devices, including new some with new form factors, will be launched sometime in 2012. Also next year, Sprint is expected to bring International PTT to the service.
The new PTT network will be using the 800MHz, 1900MHz, and 2.5GHz bands and has three times the reach of the prior system. The new Direct Connect System will work on all of the carrier's current PTT devices.
source:
Sprint
via
Phonescoop
Recommended Stories