Sprint's current deal with Apple allows it to sell LTE enabled version of the Apple iPhone
12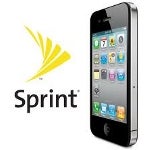 According to Dow Jones, Sprint CFO Joe Euteneuer says that the carrier's current deal with Apple
allows it to sell an LTE enabled version of the Apple iPhone
whenever the Cupertino based tech giant starts producing such a version of its popular smartphone. Earlier this month, Sprint CEO Dan Hesse
defended the carrier's decision to pay Apple $15 billion over 4 years
for the privilege of selling the Apple iPhone to Sprint customers.
roll out the technology to 6 cities by the middle of this year
. Initially, Sprint's LTE service will cover 100 million Americans and
all major markets in the States should have service by this fall
when the next-gen Apple iPhone is due. This is why Euteneuer says that if an Apple iPhone that supports LTE is launched, Sprint will not be at a disadvantage to AT&T and Verizon. The latter has the largest LTE footprint in the States while AT&T is just picking up momentum as it adds more cities to its LTE coverage. Originally, Sprint was
counting on its deal with network wholesale provider LightSquared
for much of its LTE network. But when the U.S. Government failed to green light LightSquared's system due to interference with GPS signals,
Sprint bowed out of the contract
.
While the Sprint exec didn't say whether or not Apple does indeed have a 4G LTE version of the iPhone on the way this fall, with the new Apple iPad offering LTE connectivity for the first time ever in an Apple device, it is assumed that the next iteration of Apple's smartphone will offer it as well. According to sources for
Apple Insider
, the iPhone manufacturer is said to be looking at Qualcomm's "MDM9615" LTE chip for inclusion in the new Apple iPhone.
source:
DowJones
via
AppleInsider