Sprint names their first LTE markets
23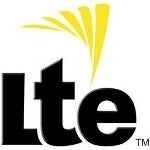 Dan Hesse made the announcement, which was then released to the masses via Sprint's Twitter account naming the first four cities that will get blanketed by their forthcoming
4G LTE network by the middle of 2012
.
The first cities to get the Sprint LTE love are going to
Atlanta
,
Dallas
,
Houston
and
San Antonio
. Sprint must be eager to get the ball rolling and catch up in a race in which they've already fallen behind both Verizon and AT&T.
Sprint jumped the gun with their 4G WiMax network a couple of years ago but shook things up a bit when they entered a
15 year LTE agreement
with LightSquared. The planned 4G LTE rollout has of course encountered a few bumps along the road, with Sprint having to give LightSquared an
extra 30 days
to get FCC approval. Sprint must be confident that the approval will be given and that LightSquared will in fact be able to provide the needed spectrum for the 4G network.
There isn't a definite time when these four markets are expected to get their 4G LTE service except for the mid 2012 timeframe. Yes, that is very vague but hopefully for the sake of Sprint becoming competitive in the LTE game it will be sooner rather than later. It should also be mentioned that in addition to getting covered in LTE
these same markets will be getting 3G network upgrades
as well, although there are no specifics.
source:
Twitter