Sprint will give you a $75 pre-paid gift card for each referral that signs up on your Framily plan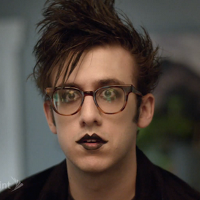 Sprint's Framily plan will let you include up to 10 members
on one plan. The base price for each member is $55 a month for unlimited talk, text and 1GB of data. For each member that is part of your Framily, you chop $5 off the base rate, up to $30. That means that each person who is part of a fully subscribed Framily with 10 members, pays $25 a month for the unlimited talk, text, and 1GB of data. If more data is needed, Framily members add $20 a month to their rate and presto chango, they have unlimited data. In addition, that extra $20 monthly also will allow members to swap handsets once a year.
It seems that there are a lot of Framily plans out there with less than the full 10 person capacity. Sprint is trying to motivate Framily plan account holders by offering a $75 Visa pre-paid gift card for people you refer to Sprint that end up on your plan. The process is pretty simple. You can share your Framily ID with friends or family, the mailman, the poolboy, and even the pizza delivery guy. Tell those people you gave your ID to, that they should go to Sprint.com, or one of the carrier's brick and mortar stores, to sign up with your Framily account. After that happens, go to www.sprint.com/framilyreferral and register to receive your gift card.
Each referral who signs up will be worth $75 to you in the form of that aforementioned Visa pre-paid card. The offer ends July 10th, so start handing out your Framily plan ID now.
source:
Sprint