Sprint to pick up HTC One X as the EVO HD LTE?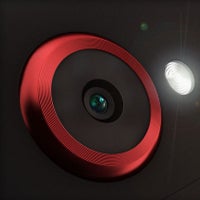 If rumors are to be believed, HTC's next flagship device for Sprint is code-named the HTC Jewel and will be a CDMA/LTE variant of the
HTC One X
. HTC and Sprint have gone on the record about the EVO name spanning many devices, and so far we have had the
EVO 4G
, the
EVO Shift 4G
,
EVO 3D
,
EVO View 4G
and the
EVO Design 4G
. As the flagship EVO 3D nears its first birthday we would expect to see another flagship EVO launched, and with HTC simplifying their product line the One X would be a viable candidate.
The HTC EVO HD LTE has been thrown out as a name for the rumored device, but since we don't know that it even exists that is subject to change. What we can reasonably assume is that- like AT&T's
HTC One XL
- this new EVO would be powered by a Qualcomm S4 processor instead of the NVIDIA Tegra 3 found on the international One X. The EVO 4G and EVO 3D both launched in June of their respective years so we can assume that we'd see an early summer launch for this next EVO flagship device. Unfortunately that puts it just outside of the "second half 2012" ship dates for the
Qualcomm S4 Pro
and it's Adreno 320 GPU, but one can hope.
When pictures of the HTC One X surfaced with that red camera ring we couldn't help but think EVO, and given HTC and Sprint's healthy relationship we expect to see a very high end EVO this summer, whether it be a One X variant or not. We'll keep our ears to the ground on this rumor, but we wouldn't be surprised to hear something one way or the other at CTIA in May.