Sprint to drop a cool $1 billion on Ericsson networking gear as it builds out LTE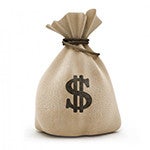 Sprint has just announced that they have secured a $1 billion dollar credit agreement that will allow them to purchase equipment from Ericsson as Sprint starts to build out their LTE network. Deutshe Bank was the lead financial institution in the consortium of lenders who are backing Sprint as they take advantage of their 800 MHz spectrum to move away from WiMAX towards LTE, dubbed the Network Vision Project.
Sprint expects to light up six markets with
LTE by midyear
, including Atlanta, Baltimore, Dallas, Houston, Kansas City, and San Antonio, with the full roll out of their LTE network culminating in 2013. Sprint has already acquired several billion in loans to help spread out the cost of the subsidies they
must pay Apple
for the privilege of carrying the iPhone, but all that
could be for naught
if Sprint can't field an LTE network in time to compete for customers wanting an LTE iPhone in the next 6-18 months.
We imagine that Ericsson,
freshly divorced
from Sony's handset division, is also pleased to be a supplier of so much equipment to Sprint. How about you Sprint customers out there? Are you looking forward to moving to LTE, and for those of you outside of the initial markets, are you ok waiting until next year to get it?
source:
Sprint
via
The Verge