LTE iPhone could bankrupt Sprint
56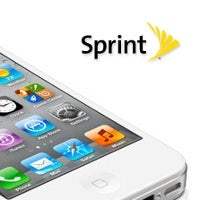 Dreaming about an
LTE iPhone?
You've got the right to - Verizon has said it won't sell any non-4G smartphones this year and AT&T is rolling out and expanding its LTE network. Apple also dropped an LTE-capable third iPad, so all logical clues point to a 4G LTE iPhone in tow.
But while this sounds good for most users, it could turn into a disaster for Sprint, the nation's third-largest carrier. Sprint signed a 4-year deal with Apple putting the mobile operator deep into the red - it requires Sprint to pay $15 billion over that period for the iPhone.
CEO Dan Hesse argued that the iPhone is the number one reason Sprint is losing subscribers and some relief came after the first quarter of iPhone sales showed slight improvement for the carrier. An LTE iPhone could quickly reverse that momentum back to AT&T and Verizon since the big two have or will have relatively well developer LTE networks by the time the new iPhone launches, while for Sprint the future is murky.
Bernstein Research analyst Craig Moffett yesterday
downgraded Sprint's share rating
to
"underperform"
exactly on fears over an LTE iPhone.
"We believe an LTE iPhone will likely be badly disadvantaged on Sprint's network, potentially impairing sales … at a time when Sprint is subject to a punishing take-or-pay deal with Apple. The problem is 4G. Sprint doesn't have enough free-and-clear spectrum on which to launch a competitive LTE network, and it doesn't have the money to clear spectrum that's already in use," Moffett wrote to clients.
Simply put, Sprint's LTE network effort is too little, too late and subscribers could flock to Verizon and AT&T.
There are two possible outcomes. The first one includes Sprint pulling its act together, putting ClearWire back on its feet and growing a stable and big enough 4G LTE network.
The second outcome is what the analyst fears could happen if Sprint fails to go on the LTE track quick enough - decline in sales and eventually bankruptcy. It's far from being inevitable, but the risks are growing, according to the analyst.
Which scenario you think is most likely to happen? Why? Let us know in the comments below.