Sprint sues both Dish Network and Clearwire
5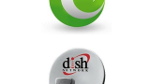 Sprint, the majority owner of network wholesaler Clearwire, has filed a suit in the Delaware Court of Chancery against Dish Network and Clearwire seeking to
block Dish's acquisition of Clearwire
. Dish said on Monday that the Hart-Scott-Rodino act waiting period expired June 14th with no request for more information from the government.
Clearwire's board last week recommended that
stockholders accept the $4.40 a share tender offer from Dish Network
for Clearwire's shares over Sprint's $3.40 a share offer. Sprint owns
51% of Clearwire's stock
but still must get a majority of the minority holders to vote in favor of its deal, which seems unlikely at this point.
The Clearwire stockholder vote which was to be held last Thursday, has been put off until next Monday. Sprint says it will enforce its governance rights in Clearwire which could prevent Dish from buying all of the company. A statement issued by Sprint on Monday makes that point clear. According to the nation's third largest carrier, Dish "
repeatedly attempted to fool Clearwire's shareholders into believing its proposal was actionable in an effort to acquire Clearwire's spectrum and to obstruct Sprint's transaction with Clearwir
e."
Clearwire's charter requires 75% of the outstanding shares to be voted in favor of Dish's tender offer for it to be valid, according to Sprint. Additionally, Comcast has to agree to the offer. Since the latter has not occurred, and since a 75% vote in favor of Dish's deal mathematically cannot occur, Sprint says that the bid is unlawful.
source: Sprint