Sprint poised to pay Clearwire up to $1.6 billion, preventing it from a fallout
14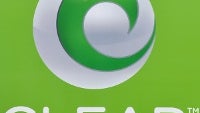 Sprint will be doling out up to $1.6 billion to Clearwire during the next four years, solving
the cash crunch of its WiMAX supplier
. Thus Clearwire will be able to meet its $237 million interest payment due today, said the company.
Things were looking dreary in November, when Clear announced it will miss the payment, potentially facing penalties from creditors and spiking borrowing costs afterwards. The company needs the money just to operate, but it also has to go ahead with its network upgrade plans.
Sprint, which is a majority owner, and Clearwire's biggest customer at the same time, looks to expand its stake and the current network agreement against its money. If Clearwire goes to the markets for additional $400-$700 million, Sprint will be a part of it as well, up to its $347 million right, based on the stake it holds.
The carrier will also give Clearwire $926 million for network usage in the next two years, and Clear will support it until 2015, when the last contract of Sprint's WiMAX phones will expire. Moreover, Sprint will pay up to $350 million over two years for LTE from Clear, if build-out milestones are met by June 2013. The companies plan to introduce the first data cards and smartphones with LTE connectivity in 2013.
Sprint will have a lot on its plate in the near future -
the iPhone bet
, maintaining its WiMAX network supplied by the troubled Clearwire, and
looking to switch to its LTE at the same time
, not to mention phasing the Nextel merger - so hopefully all will end well.
source:
Reuters
Recommended Stories