Clearwire announces transition to LTE as losses widen
5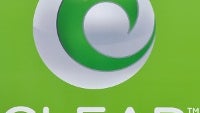 Just last week Sprint changed direction to LTE with a
15-year deal with LightSquared
over the use of its 4G network, but now the carrier's current 4G WiMAX provider, Clearwire, stated that it plans to transition to an LTE-advanced network, built on top of what now exists after successful trials in Phoenix. The catch? Clearwire needs to raise the money first.
The company
posted a net loss
of $168.7 million for the second quarter, wider than the $125.9 million it lost in the same period a year ago, but revenues nearly tripled to $322.6 million. The company added 1.5 million subscribers to bring its total to nearly 7.7 million, while Sprint has earlier said that it had sold 1.7 million phones using the 4G network. Clearwire also said it expects to swing into profit sooner than expected, probably in the first quarter of 2012, but it pointed out it needs even more funding.
Sprint's WiMAX was the first 4G network launched on a major carrier, but later both Verizon and AT&T announced plans for using LTE for their data networks. We've already outlined the
differences between WiMAX and LTE
, but how do Clearwire's LTE plans rate against LightSquared's LTE network? There are some key differences – first of all Sprint's current 4G provider aims to build an
LTE-advanced
network. This will supposedly offer speeds theoretically growing over 120Mbps.
Second of all, LightSquared's LTE network has been plagued by one grave problem -
GPS interference
. Clearwire's CTO stressed the contrast:
"Since we currently support millions of customers in the 2.5 GHz band, we know that our LTE network won't present harmful interference issues with GPS or other sensitive spectrum bands."
As rosy as it all sounds, Clearwire still doesn't have the money and building an LTE network is costly business. To put it in perspective, we should mention that Verizon is reportedly spending nearly a billion for each metro it adds, so until Clearwire finds the funds, the data provider's statement is more of a shot in the dark. Currently, the company is
looking to raise $600 million
to support its existing network and start the transition, but it theorized that Verizon Wireless and MetroPCS would want to access its future network.
You might have started wondering where is Sprint in that whole equation. The carrier actually hasn't confirmed any plans for developing LTE, but at the same time it hasn't expanded its WiMAX coverage much in 2011 either. It could in theory buy spectrum from both Clearwire and LightSquared, a deal that would mean you get rock solid coverage in urban areas. But that's only theory and the carrier itself said it hasn't made the decision yet and it will all become clear this fall, when Sprint announces its Network Vision Strategy.