Sprint outs unlimited data on new LTE in LG Viper announcement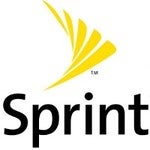 Sprint hasn't even begun rolling out its LTE network yet, but we've already seen the plans for the network coverage, a few LTE-enabled devices, and now we're finding out that Sprint is planning to continue its unlimited data plans even once its LTE network lights up.
This probably shouldn't be much of a surprise, because Sprint has been living and dying on its unlimited plans, and has been offering unlimited data on its pseudo-4G WiMAX network. So, changing that strategy would put the carrier at an even bigger disadvantage than being so far behind in building an LTE network.
Earlier today, Sprint announced
the LG Viper
would be going on preorder on April 12th, and that will also be one of the first LTE devices for the carrier. The lower-mid-range Android phone will be offered for just $99, and right in the opening of the announcement of the device, Sprint says that the phone will combine "the Sprint 4G LTE network and unlimited data plans".
Interesting that the confirmation of unlimited data plans on LTE was announced in such a muted way. We'd expect that Sprint would want to make a bigger deal of it, but maybe the carrier wants to actually have an LTE network before touting its features.