Sprint narrows down losses, sells 1.5 million iPhones
7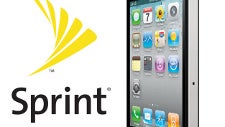 Sprint continues cutting its quarterly losses and climbing back to recovery, but not as fast as it may wish for. In Q3 2012 the third-largest U.S. carrier sold 1.5 million iPhones and net loss narrowed down to $767 million.
Overall, Sprint's revenue in the third quarter stood at $8.8 billion, and operating loss amounted to $231 million, nearly three times less than the $629 million it lost in Q2. A huge chunk of those losses come from the Network Vision plan and the continuing Nextel shutdown. Those two gobbled up $397 million in the last quarter alone.
On the plus side, iPhone sales remained steady at 1.5 million in Q3, the same as Sprint sold in the quarter before that. The carrier also registered 900,000 "LTE Smartphone" sales.
Overall, the Nextel transition is going on fairly well. The carrier increased both the number of its post- and pre-paid customers, but couldn't completely compensate for the loss of Nextel customers and ended the quarter with 56 million subscribers, down from 56.4 million.
The good news of Softbank's acquisition haven't yet finalized, but when they do, the financials of the company will definitely improve. In the meantime, though, on its own, Sprint seems to be slowly climbing back up.
source:
Sprint