Sprint lawsuit mildly hints the carrier will indeed get the iPhone
15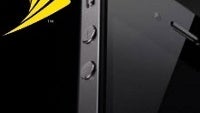 Sprint has joined
the
US Department of Justice in suing AT&T
over its planned $39 billion acquisition of T-Mobile, but it seems that there's more than just the lawsuit detailed there as the carrier has chosen
very interesting wording
, dug up by Thisismynext, when arguing that it's the scale that gave AT&T and later Verizon a decisive competitive advantage with the iPhone, while Sprint has suggestedly been neglected because of the very same lack of scale. Here's what the filing reads:
"In early 2011, Apple then gave Verizon a

time-to-market advantage

for the iPhone, most likely because Verizon had the largest subscriber base in the United States. Sprint has had to compete without access to the iPhone for nearly five years."

The time to market advantage Sprint is talking about only makes sense if either
Sprint, T-Mobile or both are getting the iPhone in the future
, otherwise it wouldn't be any real advantage at all. Sure, this doesn't explicitly confirm anything, but combined with the handful of reports and the downright confirmation of a
signed Sprint-Apple deal for the iPhone
by Bloomberg, gives us more confidence about a Sprint-based phone made by Apple. Cupertino is expected to roll out the next-gen iPhone in October, and finally give us some clarity. Honestly, we won't miss those endless rumors at all.