Sprint is getting the Samsung Galaxy Nexus later this year
27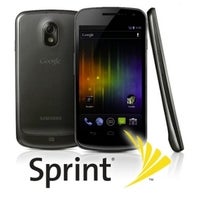 Well, folks, it is now official – Sprint is getting the
Samsung Galaxy Nexus
later this year. The smartphone is going to be among the first devices that will run on the carrier's 4G LTE network, the other two being the newly-announced LG Viper 4G LTE and the Sierra Wireless Tri-Network mobile hotspot.
That means that the
advertisements for a Sprint-bound Samsung Galaxy Nexus
– the ones that somehow surfaced on the web prematurely, were on the right track. Interestingly, the said advertisements hint that Sprint's version of the smartphone will pack a 1.5GHz dual-core processor under its hood, while the Verizon model ticks at only 1.2GHz. Are we in for a hardware change? We can only guess as the full list of hardware specs of the Galaxy Nexus for Sprint will be unveiled at a later point in time.
Sprint is planning on releasing approximately 15 LTE devices over the course of 2012. That includes not only smartphones and tablets, but also data cards. And that it is pretty cool, considering that
the carrier's LTE network is shaping up to be a pretty fast
one indeed. At the same time, Sprint's older 4G devices, such as the HTC EVO Design 4G, Samsung Epic 4G Touch and the Nexus S 4G will not be leaving its shelves anytime soon.
The release date for the Samsung Galaxy Nexus will be announced by Sprint at a later point in time. Its price point remains undisclosed either, but we doubt that it will carry a non-premium price tag.
source: Sprint