Samsung Galaxy Nexus to be Sprint's first LTE device
32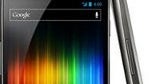 It was just a couple of hours ago that we were all made aware of the
four markets
that will be the first to get blanketed in
Sprint's 4G LTE
network and now we know the first device that will be launching on Sprint with LTE capabilities; the
Samsung Galaxy Nexus
.
Sprint hasn't officially come out and said it yet, but some ads have popped up on CNET (that have since been removed) touting the Samsung Galaxy Nexus as the
carriers first 4G LTE phone
. The ads were definitely put up a bit prematurely however, as clicking on it brought you to a non-existent site.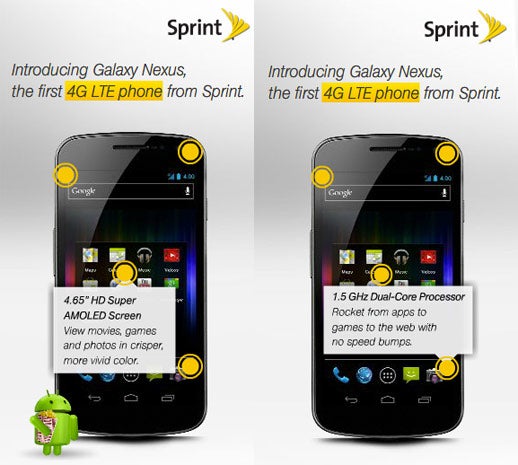 Now while the smartphone pretty much looks like the same one currently offered by Verizon Wireless, with its Android 4.0 operating system and
4.65-inch HD Super AMOLED display
, the ad shows the Galaxy Nexus for Sprint has having a
dual-core 1.5 GHz processor
. The Verizon version clocks in at only 1.2GHz.
Considering that Sprint's 4G LTE network will not be launching until the middle of the year, the timing is a bit odd unless they are getting ready for a big announcement at CES next week. Beyond that there is no word on launch plans or if Sprint will stick to their truly unlimited stance when their LTE phones arrive.
The Samsung Galaxy Nexus will definitely be a good companion to the launch of their LTE network, even if it's only in those four cities at the start. Would you leave your current provider for Sprint to get the Galaxy Nexus with unlimited data, even if you aren't in one of the first LTE launch markets?
source:
Engadget