Sprint gives you a WiMax Android phone for $100 on contract as the Samsung Conquer 4G launches today
9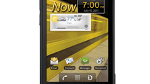 Looking for a 4G enabled, Android powered phone? You should have no problem as
many handsets are in that category
. You want to spend just $100? Before this morning, that little tidbit of info might have led to a fit of laughter, but now there is such a phone and it is being launched today by Sprint.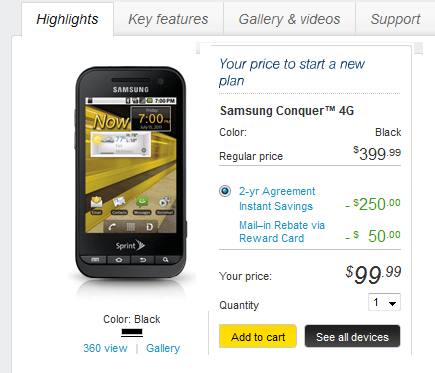 The Samsung Conquer 4G is now available at Sprint
The Samsung Conquer 4G
is a WiMax enabled Android handset that you won't confuse for say, the Samsung
Galaxy S II
Epic Touch 4G. There is the matter of that 3.5 inch screen with resolution of 320 x 480. And the Qualcomm MSM8655 1GHz single-core processor is so 2010. On the back is a 3.2MP camera that was hot stuff back in the days of the LG Dare. Yet, the Samsung Conquer 4G isn't totally designed for the Flintstone-era. Android 2.3 is installed and there is a 1.3MP front-facing camera. Of course, with 4G in the name of the phone, the handset
is enabled for WiMax
coverage. The Swype keyboard comes with the phone right out of the box.
Priced at $99.99 after a $50 mail-in rebate and a signed 2-year contract
, the Samsung Conquer 4G appears just in time to give your kid going off to college, or for the first-time smartphone user unsure if he/she can handle all of those widgets and apps. The off-contract price is $399.99. Either way, you are getting Gingerbread and 4G connectivity for only $100. At a time when the price bar for new Android phones has been moved higher than the $199.99 that we have been accustomed to, the Samsung Conquer 4G has a refreshing price tag on the device-as long as you don't mind some out of date specs.
source:
Sprint
via
AndroidCentral