Sprint and NSN achieve 2.6Gbps on a TD-LTE-Advanced network
19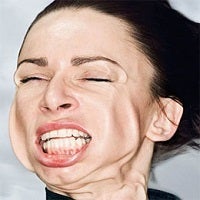 In Mountain View, California, Sprint, the United States' third largest wireless carrier, along with Nokia Solutions and Networks collaborated to bust through a wireless throughput record.
Using NSN's Flexi Multiradio 10 base station, Sprint used its spectrum assets using TD-LTE-Advanced and blew through a previous throughput record of 1.6Gbps. The next-generation NSN base station achieved a staggering throughput of 2.6Gbps, both companies are pleased with the new record.
Obviously, this achievement was made in a lab-like environment, but it is quite remarkable. NSN also announced that it will launch a new Flexi Multiradio System Module for TD-LTE, capable of delivering 5Gbps at a single site.
TD-LTE (also referred to as LTE TDD) is not used by any of the other major US carriers. The standard was primarily developed in China by Datang Telecom, Chine Mobile, Huawei and ZTE. NSN, Qualcomm, Alcatel and Ericsson are part of the development group, but primarily so they could manufacture their products to serve the world's largest wireless market. Sprint announced it would use the standard with the rollout of "Spark," the brand of its high-speed wireless network deployment.
Sprint and NSN will showcase the technology at MWC in Barcelona. While these speeds are impressive, they would barely move the needle on some
high-speed fiber networks being developed
. This development will also allow other carriers that use the standard to deploy fewer base stations in order to rollout high-speed services in a variety of environments in the near term. NSN was formerly Nokia Siemens Networks before Nokia
acquired full ownership
of the company, and is part of what will remain "Nokia" after the devices and services group is acquired by Microsoft.
source:
TelecomLead