Sprint rushing to a T-Mobile merger may have to do with a Democratic White House 2020
11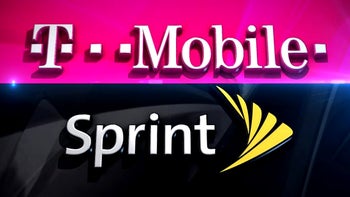 The merger of T-Mobile and Sprint
fell apart
just a few short months ago, but rumors are swirling that
they are at it again
, this time determined to iron out the
controlling stake differences
, and really push for this thing to work. Why again and why now, you ask? Well, it turns out that debt-laden parent company of debt-laden Sprint sees only a limited window of opportunity to do it before the next, possibly Democratic White House kicks in when 2020 Presidential elections come.
A merger effort was once blocked by President Obama's White House on the premise of limiting competition, consumer choice, and the potential for raising prices, and if we get a Democratic President in two years, the result is likely to be the same. The current White House is much more likely to let a merger go through, provided that SoftBank's CEO, the owner of Sprint, isn't as adamant for control as during last year's talks.
SoftBank has 85% of Sprint, which in its turn has $32 billion in debt outstanding, and the announced
doubling of capital expenditures
during the race to build out a 5G network, won't be helping to reduce this burden any time soon. SoftBank, on the other hand, has $147 billion of debt, so it would really, really like to work on this pile, and already announced that it might float SoftBank shares and raise capital by making the Japanese carrier public.
Merging Sprint with T-Mobile will untie SoftBank Group's CEO Masayoshi Son's hands financially, but he has only a short window to do it, before the next FCC spectrum auction hits in November, and all carriers are forbidden to talk deals and mergers before the results are disclosed. The whole process of approving an eventual merger announcement may take a year, at least, which would explain why Sprint is pushing for it to be done and dusted as soon as possible before the uncertainty of a potential deal-unfriendly administration looms on the horizon.