It's official: T-Mobile-Sprint merger talks are over
18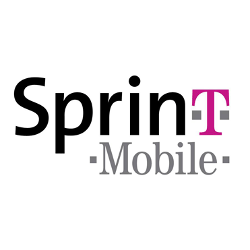 The other day, Sprint majority owner
SoftBank had decided to end merger talks with T-Mobile and its majority owner Deutsche Telekom
over which side would have majority control of the combined firm. But
T-Mobile lobbed in a last minute counter offer
and there was hope again that a deal could be salvaged. Instead, Sprint CEO Marcelo Claure said today in a joint statement with T-Mobile, that even though no deal was reached, both Sprint and T-Mobile see the benefits to a combination of the two wireless operators. Nonetheless, Claure said that "we have agreed that it is best to move forward on our own."
Consumers are cheering the failure of the deal to go through since the result will probably be more price cutting amid the fierce competition in the industry. A merged T-Mobile-Sprint would have been a major challenger to number two AT&T, and could have given Verizon a run for the top spot in a few years. With its hoard of 2.5GHz high-frequency spectrum, Sprint would have been a perfect fit for T-Mobile and its cache of low-frequency airwaves in the 600MHz-700MHz bands. Now that nothing has changed, Sprint remains in a vulnerable position, having reported annual losses for ten consecutive years. SoftBank CEO Masayoshi Son has talked about spinning off a new company that would own the valuable spectrum as a way to unlock its value.
"While we couldn't reach an agreement to combine our companies, we certainly recognize the benefits of scale through a potential combination. However, we have agreed that it is best to move forward on our own."-Marcelo Claure, CEO, Sprint
T-Mobile, on the other hand, is still the fastest growing and most innovative carrier in the states. While Deutsche Telekom would have preferred a deal, T-Mobile still has its unconventional CEO John Legere at the helm, ready to continue taking the fight to Verizon and AT&T.
source:
Bloomberg