Not regulators, but jostling for control behind the failed Sprint merger with T-Mobile
6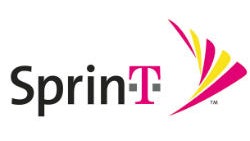 Sprint's
merger with T-Mobile
didn't go through not because the carriers were afraid that the deal will face too much anti-monopoly backlash from the regulators, and they'll have to make too many concessions, as was the official explanation, but rather because the carriers' parents couldn't agree about the custody rights.
T-Mobile's Deutsche Telekom owner, it turned out, planned to keep the controlling stake in the resulting mobile industry behemoth, which didn't sit well with Softbank's Masayoshi Son, who happens to be the current chairman of Sprint Corporation, too. Not only that, but Sprint's boss wasn't very happy with the valuation given to his budding empire, and balked at the
counteroffers
, ultimately dooming the whole thing.
"
We were dancing. It was really exciting. We exchanged a kiss on the cheek. And then our parents saw that and sent us back to our rooms
," said Sprint's CFO Tarek Robbiati during an investor conference last week. "
Jokes aside, look, it was – pretty much it boiled down [to] a core decision that Masa made
." Masa, it turns out, is Sprint's chairman Masayoshi Son.
Too bad, as the synergies both carriers would have achieved turned out even greater than analysts expected. As per Braxton Carter, T-Mobile's chief financial officer, a merger with Sprint would have saved the companies $40 billion in operating expenses, as opposed to the $30 billion that was the analysts' consensus estimate. "Unfortunately, for a variety of reasons, we ultimately couldn't come together with terms. And we certainly tried, but it was definitely a complicated situation," commented Mr Carter.