WSJ: T-Mobile and Sprint restart preliminary merger talks
16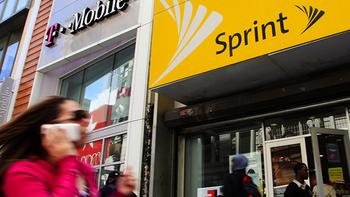 Once again, America's favorite two love birds are talking marriage
five months after their seemingly inevitable trip to the altar was halted
. We are talking about T-Mobile and Sprint. The third and fourth largest U.S. carriers, respectively, have been discussing a merger several times over the last few years. Previous attempts to combine the two had been shot down by regulators (back in 2014), and the most recent attempt failed when both firms couldn't agree on the terms of a deal. After talks were officially ended in November of last year, Sprint CEO Marcelo Claure said that despite the inability of T-Mobile and Sprint to reach an agreement, both carriers see the benefits to a deal.
T-Mobile, which has become the most innovative and fastest growing wireless operator in the states under the leadership of president and CEO John Legere, was said to be interested in Sprint's hoard of high-frequency 2.5GHz spectrum. T-Mobile has been building out its 4G LTE network with the use of
the low-frequency 600MHz airwaves it won last year in an FCC auction
. While low-frequency spectrum travels farther and penetrates buildings better, T-Mobile was reportedly considering the 2.5GHz spectrum to help it build its 5G network.
A combined T-Mobile-Sprint would have approximately 100 million subscribers, which would allow the new firm to leapfrog over AT&T and become the second largest U.S. carrier after Verizon. While there is no guarantee that these talks, characterized as "preliminary," will lead to a merger, Sprint's shares surged 17% today to $6.01. The stock of T-Mobile is up 5.39% to $62.96.
Japan's SoftBank owns 85% of Sprint; the company's founder and CEO, Masayoshi Son, was reluctant last year to give up a large chunk of the carrier in any deal with T-Mobile. He also thought that
he would be able to merge the weaker Sprint with the much stronger T-Mobile, and walk away with control
of the merged company. German telecom giant Deutsche Telekom controls 65% of T-Mobile. Both sides last year supposedly agreed that a combined T-Mobile-Sprint would be majority owned by Deutsche Telekom, and run by T-Mobile's Legere, who has done an amazing job turning T-Mobile into a well known brand.
Will T-Mobile and Sprint finally exchange wedding vows? For this to happen, it seems that SoftBank's Son is going to have to take a realistic look at what he owns here. If Sprint has nothing to improve its current standing in the industry, this is a deal that needs to get done.
source:
WSJ