Sprint embarks on a huge network coverage and speed upgrades
14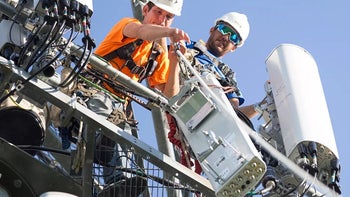 After the
failed merger with T-Mobile
, analysts predicted that Sprint will have little choice but to commence a huge network upgrade, now that it is clear it will be braving the unforgiving carrier landscape elements on its own. It is therefore no wonder that the 4th largest US carrier unveiled an ambitious capital expenditure plan back in December, aiming to upgrade its network
to the tune of $6 billion
this year.
That's double what it spent last year, and analyst have noticed that it is already starting to deliver on the project, with requests for proposals (RFP) sent left and right to tower companies, small cell manufacturers, and fiber suppliers. According to Jennifer Fritzsche from Wells Fargo: "
Sprint is real. The RFPs are coming at an increasingly growing rate (and have built since the CFO change). These RFPs are wide in scope – macros, small cells and fiber. One contact even indicated S [Sprint] has already placed orders for some of these antennas.
"
Apparently,
SoftBank
's chief executive Masayoshi Son, who is Sprint's chairman, too, was serious about the multibillion network investments, as Crown Castle, the company that builds carrier towers, hinted at two new long-term contracts it has signed, and the lease duration indicate these are Sprint and Verizon. Sprint also inked deals with the wired providers
Cox
and
Altice
not long ago, aiming to further increase its backhaul reach and capacity.
In the short run, the company will be adding 2.5 GHz and 800 MHz antennas to new and existing cells and towers, in order to increase its coverage, said Sprint's CTO. The
5G efforts
of other carriers are just about to bear fruit, and Sprint doesn't want to be left woefully behind, it seems.