Sprint to replace all Samsung Galaxy S10 units with LTE issues
4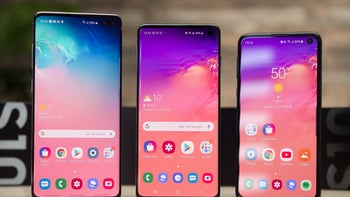 If you don't remember
our previous report
about the
Galaxy S10
units that have been affected by some weird connectivity issues, here is a quick rundown. Some
Galaxy S10e
, S10, and S10+ devices bought through Sprint experience LTE signal issues, even after the carrier released an update a few days ago.
According to the carrier
, it received a small number of reports about unexpected roaming, data loss, or voice issues on the Galaxy S10 models, but all devices affected by these issues can't be recovered by any means, even with new software, and should be replaced.
The last two updates pushed by the carrier to all
Galaxy S10
units were meant to prevent these issues from manifesting on unaffected devices, they were not supposed to fix the problems. So, if your Sprint Galaxy S10 phone does not have any connectivity issues and you already installed the last two software updates released by the carrier, you should be safe.
However, if your Galaxy S10 has intermittent data and a ticket does not lead to resolution, it's eligible for replacement. Here is how you can do that:
Pre14 days - the Store Sales team will exchange to new as store representatives do not have refurbs\recs to use and it's part of the Sprint Satisfaction Guarantee (SSG).
Post 14-day – Asurion technicians will provide replacements. If no refurbs\recons are available, then the selection will default to new.
Customers with Sprint Complete (SC) will not be charged a FEE for this exchange as long as there is no evidence of liquid or physical damage to the handset.
Customers without SC will be assessed a $75 fee or can work with Samsung for a manufacture warranty solution.
For the time being, these issues seem to be limited to Sprint's network, so there's no reason to panic if you've bought your Galaxy S10 smartphone from somewhere else.