Sprint Samsung Galaxy Nexus to arrive with 32GB of memory, not 16GB
24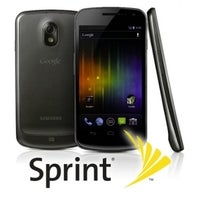 Sprint kind of announced that it's getting an
LTE-equipped Samsung Galaxy Nexus
some time this year, but it was so scarce on the details that initially we expected the handset to come with 16 gigs of internal memory. At least, that's what the carrier's website said, but this was recently corrected and the Sprint Galaxy Nexus is now listed
featuring double that storage
- 32GB.
There are some other interesting things about the Sprint-bound device - it's
processor clock speed has been bumped up
to 1.5GHz, up from 1.2GHz on other models. Of course, it's also packing LTE radios to work on the Now Network's brand new LTE network which is expected to make a debut in the middle of 2012. That's about when we can expect to see the Sprint Galaxy Nexus as well - there's no clarity on the release date, but it's reasonable to expect the device to launch on an already existing network.
Are you willing to save your money and wait for the device that long or has something else at CES captured your gadget affection? Let us know in the comments below.