Trial that could force Qualcomm to change its business model has begun
22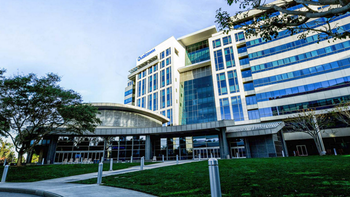 As noted by Reuters
, a trial that
could change the way chip designer Qualcomm does business
kicked off on Friday with opening statements from both the U.S. Federal Trade Commission (FTC) and Qualcomm. The FTC is suing the chip designer and claims that Qualcomm's current licensing policy is anti-competitive. The non-jury trial is being presided over by Judge Lucy Koh (who was behind the bench during the first Apple v. Samsung trial) and will run for ten days.
If the government wins the trial, Qualcomm could be forced to change the way it licenses its patents. Apple has a similar suit pending against Qualcomm, so it is watching this trial closely. Qualcomm asks phone manufacturers for a percentage of the retail price of any phone sold with a patented Qualcomm component or software on board. The manufacturers say that they should only pay a percentage of the cost of any component that uses a Qualcomm patented part or software. In addition, the manufacturers say that Qualcomm's patents are standard essential, which means that they are required for a manufacturer to build a product that meets industry standards. Licenses for such patents are supposed to be based on Fair, Reasonable and Non-Discriminatory (FRAND) rates.
During opening arguments, FTC attorney Jennifer Milici said, "Qualcomm says you will pay our rates if you want our chips. The only way to arrive at a market rate [for Qualcomm's patents] is to negotiate without that threat." In addition, the FTC accused Qualcomm of paying off Apple with rebates if the company promised to use only Qualcomm's modem chips for the iPhone. From 2011-2016, Apple used Qualcomm's modem chips on the iPhone exclusively. In 2017, it used such chips from both Qualcomm and Intel. In 2018, with Apple and Qualcomm filing multiple suits against each other, Apple purchased modem chips for the iPhone from Intel only. Last January,
Qualcomm was fined $1.2 billion by the European Commission
for paying Apple to use only its modem chips on the iPhone.
During its opening arguments yesterday, the attorney representing Qualcomm, Bob Van Nest, tried to point out that Qualcomm is not a dominant player in the modem chip market and shouldn't be under such intense scrutiny. Using the top two smartphone manufacturers as examples, Van Nest said that Huawei sources 54% of its modem chips internally, buying just 22% from Qualcomm and the remainder from other chip suppliers. The attorney added that Samsung internally produces 52% of the modem chips used on its phones, with 38% coming from Qualcomm, and the remainder coming from other sources.