Sprint Galaxy Nexus signs to hit stores on the 15th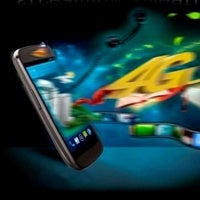 Sprint customers that covet the
LTE Galaxy Nexus
, your wait may finally be coming to an end. A tipster over at Phandroid has supplied photographic evidence of window posters advertising the Galaxy Nexus for Sprint, and they came marked "do not display before" date of April 15th.
We know the phone is coming soon – it's already
cleared the FCC
, and both
April 15th
and the
22nd
have figured prominently in rumors for the long-awaited launch of Google's flagship Android handset for "the other U.S. CDMA network." In a way these posters don't clarify between the two, as the advertising could go up a week early in an attempt to stoke interest. Regardless, it looks like Sprint customers should see a launch either this weekend or next.
If you've been waiting with bated breath for the Sprint Galaxy Nexus, we recommend you exhale (breathing is good for you) but then go ahead and enjoy the visual confirmation that the Galaxy Nexus will grace your network of choice in the very near future:
source:
Phandroid
via
9to5Google