Sprint Galaxy Nexus release date now rumored for April 22
12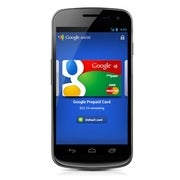 The rumor mill is at it again! This time, it is the
Samsung Galaxy Nexus
for Sprint under the spotlight, and its release date is what it is speculated with. So, if this image of a paper that you see below is to be trusted, the smartphone should launch on April 22. The source of this spy shot is said to be a Walmart employee claiming that the document lists release dates for devices at Sam's Club - a club-like discount store that is run by Walmart.
However, today's rumor does not line up with the previous one, which claimed that the
Sprint Galaxy Nexus release date was set for April 15
. That of course, does not necessarily mean that it is wrong. Instead, the smartphone may simply launch at Sprint first, while Sam's Club may have to wait for one more week.
The Samsung Galaxy Nexus that Sprint will launch should be no different from the Verizon model, save for its support for Google Wallet. Other than that, it will come with the same 4.65-inch Super AMOLED HD display with curved glass and the same 5-megapixel auto-focus camera. There is a rumor going around, however, claiming that it will get a boost in CPU clock speed - up to 1.5GHz from 1.2GHz on the Verizon and world versions, but we will have to wait and see whether this one comes to pass or not.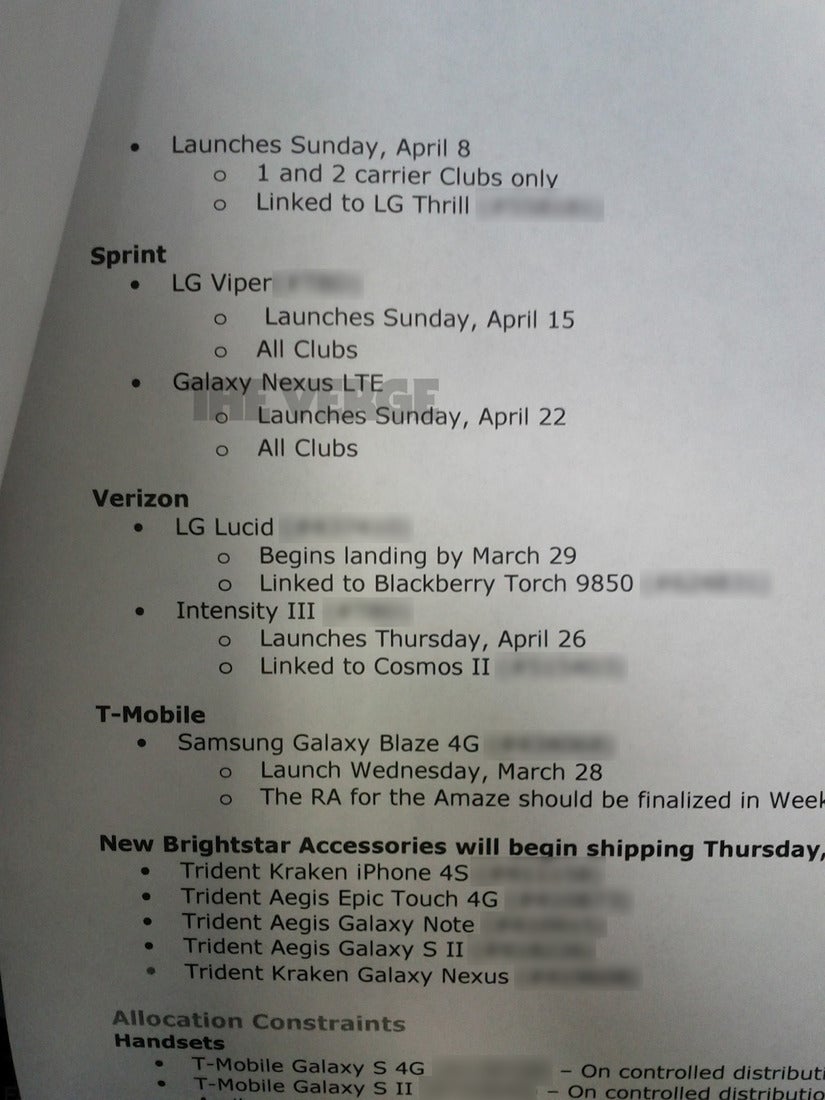 Sprint Galaxy Nexus aside, this leaked paper shows that the
LG Viper
for Sprint is set to launch on April 15 at Sam's Club. Or in other words, a week before the supposed release date for Samsung Galaxy Nexus. That seems a bit odd since
Sprint itself said that the Galaxy Nexus will be its first LTE device
, but then again, let us not forget that it is just a rumor that we are dealing with here, and rumors often turn out to be pretty unreliable. Oh, and by the way, there appears to be a phone known as the Verizon Intensity III coming down the road, but we doubt that it will interest you much as it is most probably a basic feature phone.