Sprint Galaxy Nexus specs leak, no bump in processor speed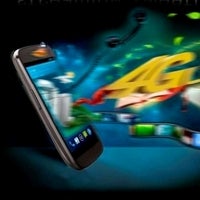 Before a new smartphone is launched, a carrier must first make sure that its employees are well familiar with the device. Same is the case with the
Samsung Galaxy Nexus
, which Sprint is expected to release later this month: tipsters say that the carrier is already running training sessions with its personnel. And what a great opportunity for some insider intelligence to leak on the web, don't you think?
Sure enough, we have some information regarding the Samsung Galaxy Nexus for Sprint. Below you will find its full specs sheet, along with an overview of Google Wallet. Sadly, there appears to be no bump in processor clock speed, as it was previously speculated. The smartphone's dual-core chip is clocked at 1.2GHz just like it is on the Verizon model. The rest of what is said on the leaked image is stuff that we already know: 4.65-inch Super AMOLED HD display, Android 4.0, and LTE connectivity.
As much as we wish it was present on one of these slides, a Sprint Galaxy Nexus release date is nowhere to be seen. Thankfully, it won't be long before the smartphone hits the market, if rumors are to be believed. The smartphone is expected to be made available for purchase between April 15 and April 22.