Sprint 4G LTE running in parts of San Francisco?
10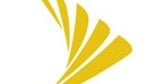 Looks like Rice-A-Roni isn't the only San Francisco treat. Turning on a
Samsung Galaxy Tab 2 10.1
in San Francisco, the owner of the tablet noticed the
4G LTE connectivity icon
lit up for the first time in the history of the tablet, which runs over Sprint's pipeline. To see how much of the area was actually covered with the carrier's sweet stuff, the owner of the tablet grabbed a couple of review units, the
LG Optimus G
and the
HTC EVO 4G LTE
(did we mention that this person writes for another blog?) and set off to check out the streets of San Francisco.
What this guy discovered was that the coverage so far is somewhat spotty with Sprint 4G LTE in Potrero Hill and SoMa, and 3G CDMA in the Mission District. Peak speeds were
16.7Mbps down
and
9.4Mbps up
. Performance was said to vary, even within city blocks. Obviously there will soon be a full rollout of LTE coverage for the nation's third largest carrier in San Francisco. It's enough to make those aging hippies in the area stop talking about the days of free love and peace and start chatting about Sprint's unlimited 4G LTE data plans. The heroes worshipped on Haight Ashbury have gone from Jerry Garcia, George Harrison and Grace Slick to Tim Cook, Andy Rubin and Marissa Mayer.
If you happen to live in the Bay Area, you can check out your Sprint branded 4G LTE enabled device to see if you are receiving a 4G LTE signal. Whether you are or aren't, you'd be doing everyone a favor by dropping a comment in the box below to let us know your experience, including the parts of the Bay Area where you conducted your test..
source:
Engadget