Spotify now owns twice the number of paying subscribers as Apple Music has
10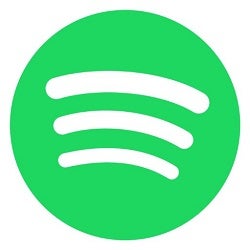 Streaming music service Spotify announced today that it has 60 million paid subscribers to its premium offering. That is more than twice the amount of paying subscribers that Apple has for its Apple Music service. Both Spotify and Apple charge $9.99 for their top tier plans. Spotify does have a free ad-supported tier, which is something that Apple doesn't have. On the other hand, Apple Music does have a free 3-month trial for all new subscribers, which is something that its rival does not offer.
Spotify's premium service includes features such as no ads, the ability to play any song, and unlimited skips. The premium service also allows users to play music offline and to hear tunes in high-quality audio. Spotify has added 10 million new subscribers to its premium service since it announced last March that it had 50 million paying customers. Including those subscribers using the free tier, last month Spotify announced that it had 140 million members using its service.
Apple was hoping that Apple Music would give Spotify a run for its money. But considering that Spotify is seven years older than the less than two-year old Apple Music, one could say that Apple is doing well in the streaming music sweepstakes, although it still has a long way to go to catch the leader.
source:
CNET