Spotify admits adding a block feature is a "good idea" but has no plans to implement it
5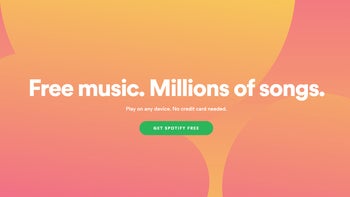 Almost every decent service has an option that allows users to block other users for whatever reason they wish. However, some companies don't think that allowing users to take advantage of such a feature is a good idea.
Spotify
doesn't have a block option yet, so you everyone can see what you're listening at any given moment if they know your username. A report by Buzzfeed published yesterday offers an example of why Spotify should add a block feature as soon as possible.
Meghan had blocked [her ex] on every platform she could think of, but she had no option to do so on one: Spotify.Her ex would "follow what I was listening to and send me emails about it, convinced that what I was listening to was proof I wanted to be with him again," she told BuzzFeed News. The messages were often angry. "This was frightening — it revealed the depth of his desperation to monitor my activity as well as his delusions about getting back together."
Consumers had been asking
Spotify
to implement this particular feature for years, and it was only this year that the company has decided to switch the status update of the block feature request to "
good idea
."
Unfortunately, even though it believes that this is "a strong idea," Spotify says that adding the block feature to its music streaming service is not on its current roadmap for the moment.
Recommended Stories