Splashtop Remote Desktop arrives on Windows 8
1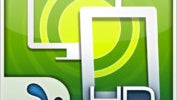 You may remember a few months back;
Splashtop launched Win8 Testbed for the iPad
to allow aspiring Windows 8 developers to test their apps on an actual gesture-enabled tablet. The core Splashtop app that lets you remote back to your Mac or Windows PC via your tablet is already available for the iPad and Android tablets. Now, it is taking the next step and launching on Windows 8.
The Splashtop Remote Desktop has just popped up in the Windows Store. Currently it is available for free, but considering Windows 8 itself is still a consumer preview, we expect it to be similarly priced to its Android and iOS counterparts when Windows 8 goes live.
According to the Windows Store, Splashtop Remote Desktop for Windows 8 supports streaming HD movies up to 30 FPS and the ability to play interactive 3D games with low latency from a PC or a Mac. Again, as we approach the Windows 8 release, we would guess that there may be additional features added to the app.
Recommended Stories