Speculations on upcoming HTC phones
1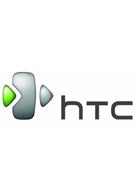 As the May 6th HTC event in London draws near, the crystal ball may be clearing. The
Diamond and Raphael
we brought to you last week will most likely be part of the launch, albeit in GSM garb, but it looks like they won't be the only ones being introduced. The HTC Titanium and the Touch Find are two other devices expected to be introduced, as well as the long awaited, Android-powered HTC Dream.
The Diamond appears to be
the show-stopper
, and may go by a few different names. At CeBIT 2008 we saw it as the T-Mobile MDA Compact IV, though on O2 it is set to launch as the XDA Diamond. It features a VGA screen,
528MHz Qualcomm CPU,
Windows Mobile 6.1,
GPS, WiFi, HSDPA and HSUPA for 3G connectivity, a 3-megapixel camera and an
accelerometer
. The Diamond is rumored to be even slimmer than its predecessor, the Touch, measuring in at
a scant 51 x 99 x 10.7mm all while packing in 4GB of internal storage. A pretty impressive package if you ask us.


The Raphael will be similar in features to the Diamond, though it does not have the 4GB of internal storage. The main differentiation will be its slide-out QWERTY keyboard, which will bump the size up to
51 x 99 x 17mm. It is rumored to go by the name Touch Pro.

Next up, are Titanium and
Touch Find. The former is said to be the successor to the Touch Dual, and go by the name Touch Dual Pro. Specifications are expected to be similar to the Diamond and Raphael, with a 12 or 20 key sliding keypad. The Touch Find, pictured at right, looks to be a more entry-level device with downgrades such as a QVGA screen, Windows Mobile 6 and no HSUPA
. It is very similar to the Touch Cruise (save for the design) and we don't know what the difference will be.

HTC appears set to officially launch their latest user interface, codenamed Manilla or TouchFlo 2.0. We showed you a preview back in February, but with the rumored accelerometer in some or all of these new devices, we are eager to see what HTC has in store for us.

Last up is the long rumored HTC Dream, which, if it proves to be true, will be the first announced device running Google's new Android OS. There have been tons of rumors surrounding the Dream, since it was mentioned when the Android OS was introduced, such as a sliding or swiveling QWERTY keyboard, but as of now we still don't know anything concrete about it. Even still, we feel Android has the potential to be a game changer and are very excited about this.

sources: GSMArena and msmobiles