HTC TouchFlo 2 Manila interface leaked!
4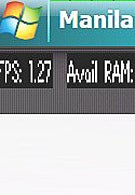 A
Swiss site
and an
HTC fan blog
, provide respectively images and download of the TouchFlo 2 Manila and
MSMobiles.com
lets us see it all on video.
If you want to try it on your own you can get it here, but as the HTC Insider says, the version for download is intended for the "hacker types" since it is "unlikely to run on your device out of the box".
source:
TheUnwired