Apple may be crowd-sourcing ideas for iPhone 4S battery problems
99+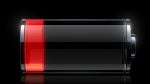 Unfortunately, it seems like short battery life is no longer just a worry for Android users, because Apple has battling its own troubles with the iPhone 4S. There have been widespread complaints that battery life in the iPhone 4S is unnecessarily short, even after users turn off persistent battery draining services like iCloud, Siri, location awareness, and Ping. In
our informal poll
from last week, we found that a significant number of users were noticing a problem.
Now, there are reports that Apple may be contacting users directly to find a solution to the problem. One user has claimed that Apple had contacted him and asked that he install a diagnostic tool on his iPhone 4S. That user told The Guardian, and also added that he had noticed his battery drain by as much as 10% per hour while in use and about 5% per hour in standby mode. And, these findings came after he had done a clean install of iOS 5 on his new device. He wrote a blog post about his troubles, and says that an Apple engineer reached out to him to try finding a solution. As we could have expected, the man even said that the engineer was very helpful "in the typical Apple way". The engineer even went so far as to admit that Apple isn't even close to finding a fix.
It seems as though Apple still is no closer to finding a fix for whatever is causing the extra battery drain for users, but it's great to know that the company is being proactive about finding a solution to the problem.