Sony's president explains why the company remains in the smartphone business
28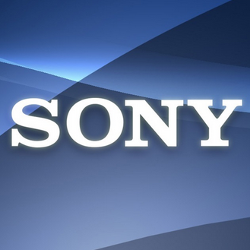 The old saying "Always a bridesmaid never a bride," seems perfectly suited to Sony's smartphone experience in the U.S. Unable to score a long term supply contract with stateside carriers, you'd have to go back all the way to 2011's PlayStation integrated
Sony Ericsson Xperia Play
to find a Sony branded handset on two U.S. carriers at the same time. The last model to be offered by a U.S. carrier was 2014's
Sony Xperia Z3v
.
Even overseas, Sony's handsets seem to attract attention but haven't cut it when it comes to actual sales. Part of the reason was the company's decision to churn out new flagships every six months, which left potential buyers with the feeling that something better was only 6-months away. It also gave those who plunked down money on a Sony handset the sinking feeling that their phone would be obsolete after that short period of time.
Sony was considering selling or even closing its smartphone business
. And while Sony was awarded
with the MWC 2017 "Best New Smartphone"
for the Sony Xperia XZ Premium, it will end up waiting five months before delivering the handset. With a 4K display and the Snapdragon 835 chipset running the show, Sony should have struck while the iron was hot.

Perhaps we now have a better understanding of Sony's smartphone strategy after reading comments made by Sony president Kazuo Hirai that were published today. The executive says that Sony is not in the smartphone business at this point to battle leaders like Apple and Samsung. Hirai says that Sony needs to stay involved in the business to keep its relationships with retailers and carriers. This way, it can quickly take advantage of the next paradigm shift in how we communicate with others. He notes that such a shift takes place every ten years.



"A paradigm shift in how we communicate with each other occurs every 10 years or so, but if we don't remain currently in the business then we don't get to play or we don't get to create the next paradigm shift of communication, we basically throw a towel in and lose all the relationships with our retailers and carriers around the world. If we did that then whatever idea we may come up with, we're not going to be able to bring to market quickly enough."-Kazuo Hirai, president, Sony


Besides entertainment, Sony believes that there will be plenty of opportunities in the enterprise market for VR. Which leads to this thought. If the last paradigm shift took place with the widespread use of smartphones, surely the sand is running down on the ten-year reign of that device. And that could mean that VR could lead the way over the next decade. Or perhaps it will be something totally unexpected. Whatever it is, Sony's president says that his company will be involved and that thanks to the company's decision to continue in the smartphone business, Sony has its distribution channels primed for whatever product replaces the smartphone.

source: FinancialReview via AndroidCentral