Sony Xperia XZ Premium wins "Best New Smartphone" award at MWC 2017
78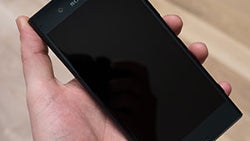 It might go as a surprise for some that Sony got home with one of the biggest GSMA awards at Mobile World Congress (MWC) 2017. Given the fact that the Japanese company hasn't changed too much design-wise, and it's even forced to disable features on its smartphones in some markets, Xperia XZ Premium's award is quite the achievement.
GSMA recently announced the
Sony Xperia XZ Premium
has won "Best New Smartphone" award at MWC 2017. The second 4K smartphone launched by Sony, the Xperia XZ Premium is the only flagship introduced at MWC that packs a
Qualcomm Snapdragon 835
processor.
The addition of such a powerful CPU has its downsides as well, such as the fact that the Xperia XZ Premium will not be available on the market until late spring. The reason is Samsung's dibs on the Snapdragon 835, which will power the
Galaxy S8
that's expected to go on sale on April 21.
On a side note, Samsung managed to win "
Best Smartphone 2016
" award for the Galaxy S7 edge, but that was to be expected since it's one of the best-selling handsets from last year. The Galaxy S6 edge won a similar award at MWC 2016, but will it get another one for the Galaxy S8 next year?