Sony sends out press invite for IFA 2016, hints towards a large and varied line-up
10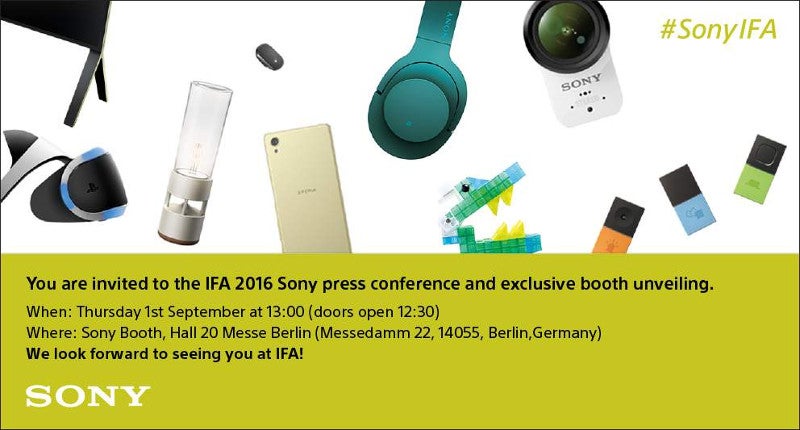 The IFA mood is already reaching us here at PhoneArena. As we got busy rounding up our expectations for this year's edition of Berlin's long-time electronics expo, Sony kindly shared their media invitation for its September 1 event. Scheduled for 13:00 at Sony's booth in Messe Berlin, the keynote seems ripe with new consumer devices.
We see a smartphone, VR headset, a lamp, a camera, music players, and even a weird gizmo that looks like the jaws of a crocodile. That one struck us as an immediate favorite!
Naturally, smartphones are what excites us most at PhoneArena, hence we're mostly looking forward to what we believe to be the Xperia XR. It's been a prominent item in the rumor mill, having leaked with a code number (F8331), in series of hands-on photos, and renderings – all solid clues towards the smartphone's impending announcement.
As for the rest of the line-up, a mobile VR headset is unlikely to appear. Most likely, Sony will be showing off its PlayStation VR products, a perfect opportunity to also demonstrate its latest flat screen TVs and the oomph of its home-theater systems. We wonder if we might see a new tablet as well? Slates have been scarce in the Android realm lately, and maybe Sony wants to shake things up a bit. We'll have to wait until September 1 to find out.
ALSO READ