IFA 2016: what to expect from Samsung, Sony, HTC and the rest
14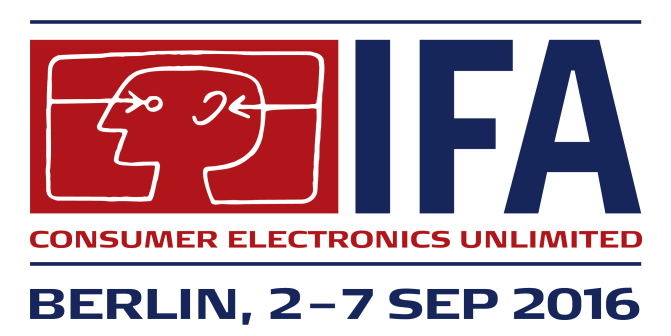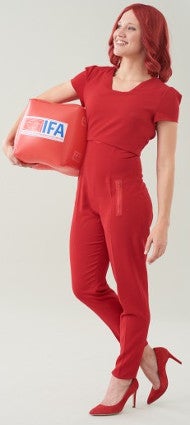 Gather around, tech expo lovers, it is that time of the year again! The halls and floors of Messe Berlin are already being readied for one of the year's biggest tech exhibitions – the Internationale Funkausstellung Berlin, better known as IFA.
It is where the world's leading tech companies reveal their newest products for the first time. Yes, that includes smartphones, tablets, and wearables – the kind gadgets we're most excited about – meaning that we'll be keeping a really close look at the entire show. In fact, we'll be attending it.
So, what makes IFA 2016 worth being excited about? What are the devices expected to be announced at the event?
Well, there are plenty of leaks and rumors floating around the web that can give us a somewhat clear indication as to what's in stock from each major IFA exhibitor in our mobile realm, check'em out:
Sony
Sony Xperia XZ and X Compact

- press conference September 1 at 13:00 CET (7am Eastern)
Not long after releasing the rather disappointing Xperia X series, and the lower-end Xperia E5 (which we actually liked), Sony is apparently getting ready to announce brand new smartphones - its sixth and seventh in 2016. First seen as the Xperia F8331, the upcoming handset could be called Xperia XZ once it hits the market.
Reportedly, the new device measures roughly 146.4 x 71.9 x 8.1 mm, thus being a tad larger than the Xperia X and Xperia X Performance, and almost certainly sporting a display of around 5 inches (possibly 1080p). We don't really know a lot about the phone's features, but we can spot a USB Type-C port at the bottom - a first for Sony - a front-facing camera, and a rear camera with dual LED flash. When it comes to design, the alleged Xperia XZ distances itself from the Xperia X family, as it has sharper corners, plus an interesting compartmented rear shell.
Not only that, but Sony's Czech website also listed another upcoming handset - an Xperia X Compact. Our dirty understanding of the Czech language can only grasp that Sony has subtitled the word "photography" under the XZ, and "pictures without blur" under X Compact, so maybe there will be emphasis on the camera prowess of those two, and even optical image stabilization could be in store for the first time in the Xperia line.
Now, what other specs will be inside, remains to be seen, but let's not forget that the last munchkin from Sony - the Z5 Compact - was a true powerhouse for its time, with a Snapdragon 810 chipset and all, so a Snapdragon 820 might make a cameo in the X Compact this time. Other than that, from the purported leaked images of XZ and X Compact, it seems that they are not straying away from Sony's Android phones design language that has been a staple in its portfolio for the last few years now. Sony will hold a keynote event at the IFA 2016 expo tomorrow, as well as press briefings for us today, so both phones will be revealed very soon, and we will relay the details to you as they happen.
Samsung - passed
Gear S3

unveiling, live stream August 31 at 18:00 CET (12pm Eastern) at www.samsung.com/galaxy
The biggest news from Samsung at the IFA expo is expected to be the unveiling of the Gear S3. Yep, ever since Samsung pulled its Note line announcement earlier in the summer, as opposed to the IFA showfloor, that's the most we can expect from the Korean giant. That's not to say there won't be other home electronics like fridges, ovens or TVs that will make a cameo at IFA, it's just that the mobile realm will be covered by the next edition in Samsung's venerable smartwatch line.
In fact, we already have a press briefing invitation for August 31, on which Samsung has not-so-cryptically written "Gear" and "Talk about 3," not to mention the Twitter post where it told us to "Stay tuned for a timely innovation." Alright, we'll be there, and the talk of the land is that the Samsung Gear S3 smartwatch will keep the round design of the S2, but come with plenty of extra sensing, like an altimeter, barometer and GPS-based speedometer. There is one 'Classic' variant of the S3 rumored as well, but what will that entail remains to be seen.
HTC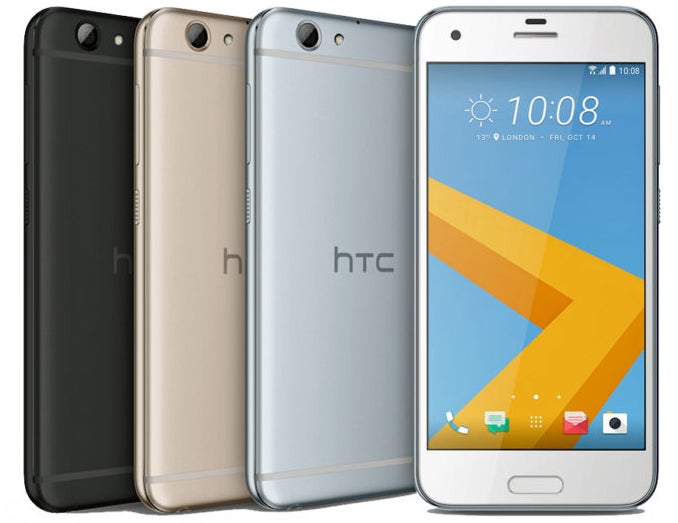 Last year, HTC raised some eyebrows by releasing the
One A9
, a mid-range, metal-made Android smartphone that many saw as having an iPhone-like design (though that's debatable, since one could argue that the iPhone borrowed design elements from older HTC handsets first). Now, according to Venture Beat, HTC is almost ready to unveil a successor to the One A9, reportedly called One A9s.
Allegedly pictured above, the HTC One A9s doesn't look too different from the A9. However, we can notice that its rear and front cameras have been relocated: the selfie camera (a 5 MP one) now sits on the left, as does the rear camera (a 13 MP unit). As you may know, on the old One A9, the rear shooter had a central position.
There's no word on what other features the One A9s is expected to offer, though it's probably safe to assume that it's got a fingerprint scanner on the front, just below the display (we can actually see that in the render above). It's said that the HTC One A9s will be officially announced at IFA 2016 in Berlin, on September 1, so we'll soon find out much more about the device.
LG
There is only one somewhat shaky rumor about LG's mobile festivities at IFA 2016, so we could end up with LG only showing its new supersized widescreen gaming monitors there, but let's entertain the phone speculation a bit, just for fun. We may see the LG Flex 3 enter the fray, just as its predecessor was announced around the expo time. The latest buzz has the phone equipped with a 5.5-inch screen, carrying a 1440 x 2560 QHD resolution. The device will be driven by the Snapdragon 820 chipset. 4GB of RAM will be inside along with 32GB/64GB of expandable internal storage. A 16MP camera is on the back while an 8MP front-facing camera shoots selfies and handles video chats.
There is no word on whether the self-healing 'skin' on the back of the device will be back. According to the rumor, the LG G Flex 3 will have a modular design similar to the LG G5 and its friends, yet we find that hard to believe given the Gumby nature of the phones in this lineup.
Huawei
Nova (a new line of phones)

and MediaPad M3

- September 1 event
Huawei has always been active at the IFA expo, and now that the grand announcements like the Note portfolio are gone, it will be doubling down on visibility. The company is one of the few Chinese makers that have made real inroads at Western markets, introducing a separate brand for the US and Europe, and backing it up with sweet phones and loads of marketing, so IFA Berlin will be a good chance to show something new like the rumored Nova line of phones for... the feminine touch, it seems.

The good news is we're only a couple of days away from their official unveil, so the wait should be bearable enough. As with all the launch events, the hype is building up as information about Huawei's unannounced devices get leaked online. According to Evan Blass, Huawei plans to launch at least three new devices at IFA 2016, and two of them belong to the new lineup that we mentioned earlier. The Huawei Nova and Nova Plus could be two new smartphones aimed at women. The third is the MediaPad M3, a high-end tablet running Android OS.
Motorola/Lenovo - passed
Motorola is now owned by Lenovo. Both companies will announce a range of laptops, tablets and phones at a press conference on August 31, so stay tuned to Phone Arena today for all that tech glory pouring on us.
ASUS - passed
ZenWatch 3

- August 31 event
Not to be outdone, Asus is also expected to show something intriguing at the IFA expo, most likely from the Zenfone or ZenWatch series. While it already announced the Zenfone Deluxe edition, IFA would be a prime scene to show off its chops, plus we recently had a rumor about a ZenWatch 3 in the prepping. It revealed a stainless steel build for ZenWatch 3, and we can see that there are three buttons that adorn the side of the timepiece. On the back of the watch, there are two small pins for the charging dock.
Recommended Stories