Sony releases new Xperia X Concept build that brings Battery Saver mode
2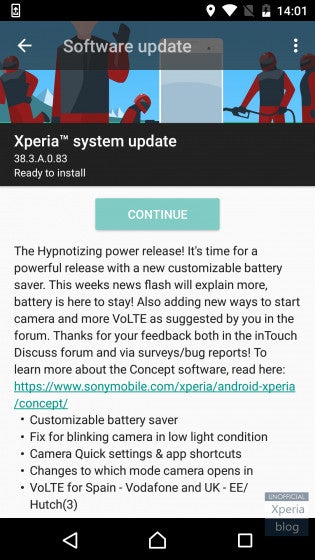 New Xperia X Concept build
A new Concept build for
Xperia X
devices has just been released by Sony, in its attempt to add and improve as many features as possible, before it pushes another Android Nougat update to compatible smartphones.
It's worth noting that this Experimental track is only meant to test new features that Sony plans to brings to its Xperia smartphones, but, sometimes, these features don't make it to final builds.
Nevertheless, the latest
Xperia X Concept build
adds a brand new feature called "Battery Saver." It's meant to bring back some of the functionalities of the Stamina mode that was part of the software included on Xperia devices before being replaced by Doze mode.
Battery Saver mode provides users with a couple of options that will help them squeeze as much usage time as possible from their smartphones. For example, you can choose to disable Wi-Fi, GPS, auto-sync, Bluetooth, as well as lower brightness and screen timeout.
You can chose to allow your phone to enable
Battery Saver mode
when the phone's battery reaches 50% or any other lower percentage.
Aside from the Battery Saver mode, Sony also included some improvements to the camera, such as new quick settings and app shortcuts. They will allow Xperia users to capture video and selfies much faster.
Last but not least, there's also a fix for blinking camera in low light condition, and
VoLTE support
for Vodafone Spain and EE UK carriers.