Sony develops stacked smartphone camera sensor, low light photography and "HDR Movie" capabilities in tow
8
If you think that due to their small sensors the main areas smartphone cameras are still lacking, seem to be low-light photography and videos against bright lighting, you are not alone.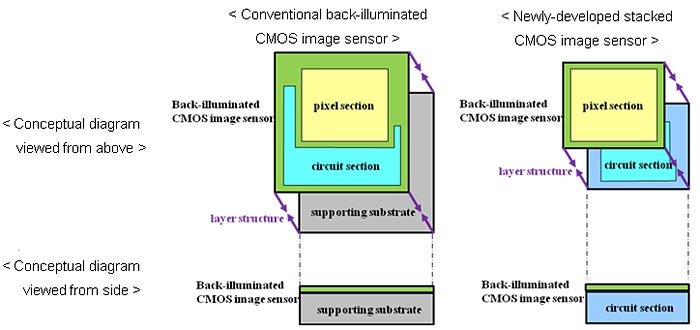 Diagram of Sony's new stacked CMOS sensor
Sony just came out today with an announcement that is supposed to address both issues. It has developed a new CMOS sensor, which is "stacking" the pixel section squarely above the circuit section, which in turn is replacing directly the supporting substrate needed for a back-side illuminated (BSI) sensor.
This achievement, along with numerous other manufacturing techniques that focus on improving picture quality, allow the new sensor to achieve better low light performance in an even more compact package than what we already have in today's smartphones.
Moreover, a number of these stacked CMOS sensors will be shipping with Sony's proprietary RGBW coding" and "HDR Movie" technologies. RGBW ads a white pixel to the usual red-green-blue arrangement, much like in
Sony's WhiteMagic display, which we expect to see in the Nypon handset
later this year. This improves significantly
low light sensitivity
for better pictures in the dark, and Sony says it has developed techniques that deal with the noise that is a fallout of adding the white pixel. The company listed the sample shot below for comparison.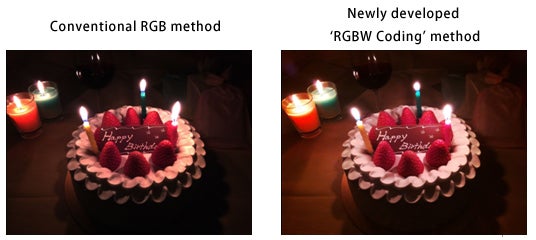 Sony's second shot at greatness with the new stacked sensors is the so-called "HDR Movie" capability. HDR stands for High Dynamic Range, and in still photos it takes several photos with different exposure settings and merges them together, thus avoiding over- or underexposing the picture, which can happen very often with bright objects in the frame. Sony, however, has somehow applied this trick to video capture, and claims we will be able to see things distinctly even if our movies are shot against bright lighting, and gives the example below.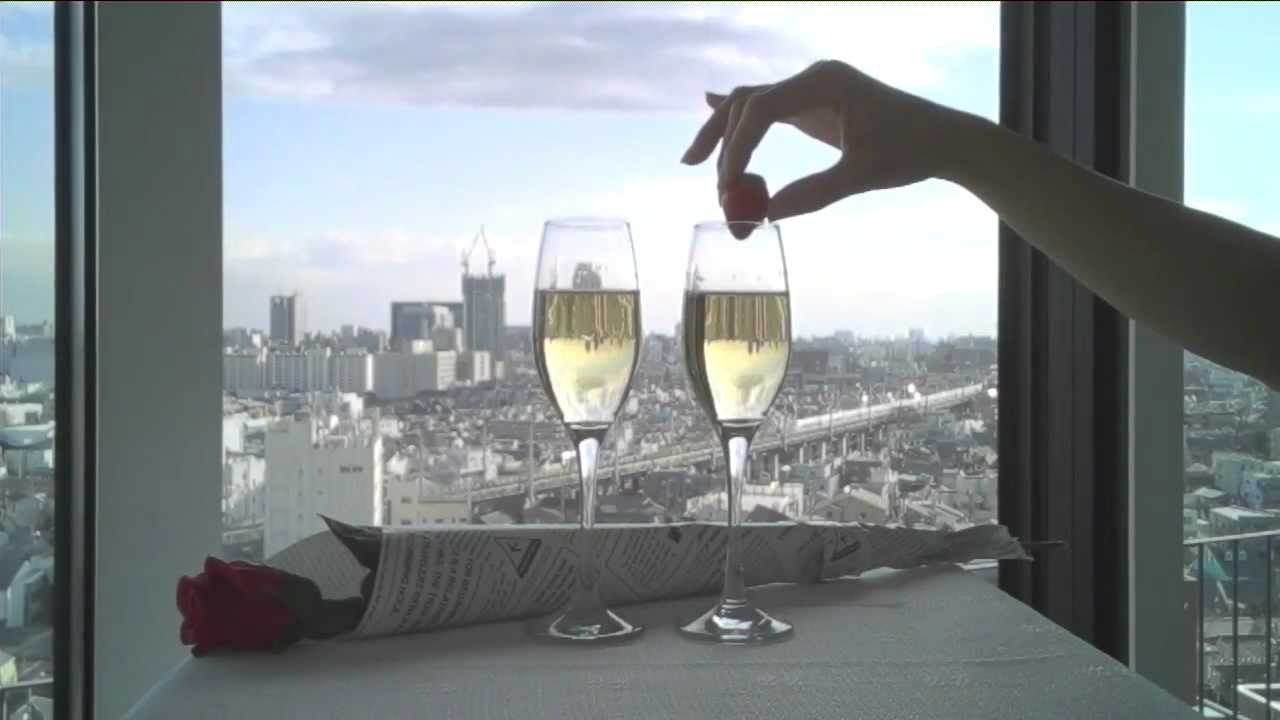 Sony's new stacked sensors will be sampling in March, whereas the ones with the "RGBW coding" and "HDR Movie" tech will be available to customers in 13MP and 8MP versions in June and August, respectively. The
iPhone 4S features a Sony CMOS sensor
, but June shipments for the 13MP unit are probably too late to see this in the next iPhone, if it is released in the summer. Nevertheless, we can't wait to lay our hands on an Xperia or other handset with those and take it for a spin, as the promises are mind-boggling.
source:
Sony
via
TheVerge
Recommended Stories