T-Mobile owner Deutsche Telekom says first 5G antennas are live in Europe
6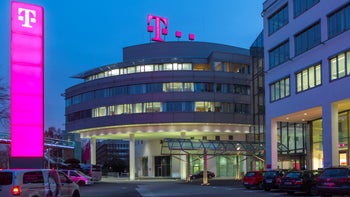 Deutsche Telekom has confirmed that its first 5G antennas are up and running in Europe. Aside from owning a controlling stake in
T-Mobile
US, Deutsche Telekom operates under the T-Mobile brand in a number of European markets and, in the UK, it also owns a stake in the leading 4G provider EE, thus being one of the largest carriers in Europe. Now, after leading the 4G rollout in Europe and in a bid to solidify its dominant position, the telecommunications giant has now confirmed that its first 5G antennas are already live.

According to the European carrier, its new antennas are located in six cells across the city of Berlin, Germany covering an area that is currently 5Km wide. The company also confirmed that the antennas are currently in operation under real-world conditions across its network and revealed plans to install a further 70 antennas at 20 different sites by the end of summer. The overall goal is to gradually build out the network using Berlin as the starting point. Ultimately, if deployment goes as planned, Deutsche Telekom should be on track to roll out its 5G service to customers by 2020, making it the first European carrier to do so.
Despite Deutsche Telekom's European efforts, the continent is still expected to lag behind both North America – US 5G networks could be up and running
by the end of this year
– and Asia with the rollout of 5G technology, essentially repeating the 4G rollout scenario. Nevertheless, the German carrier confirmed that it is committed to the new technology and making it a success is a priority for the company.
Currently, the telecommunications giant has made no reference to a more concrete launch date, other than the year, but it does expect the network to be up and running in time for the arrival of the
first major 5G smartphones
.