Sony might stop making phones
64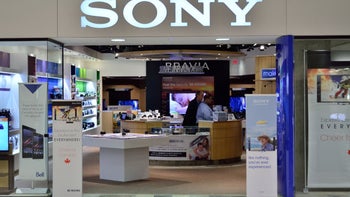 Sony has a new chief executive officer that replaces long-term CEO Kaz Hirai and a new CEO also means a new plan for the company's future, a plan that might include a move away from consumer gadgets. And yes, while nobody at Sony admits that, this might well mean that the company is stepping away from making not only phones, but other consumer gadgets as well, including the popular Playstation and Sony cameras.
While we hope this does not happen, new Sony chief executive Kenichiro Yoshida unveiled a new three-year plan for the company on Tuesday and the focus of that plan was on services and other core areas of Sony profitability. And nope, there was no mention of consumer gadgets, let alone phones in that presentation.
So here is a big pre-emptive statement: we really hope that we are reading too much into this and Sony keeps on making phones, but here are a few reasons why it actually makes sense for the company to turn away from gadgets and into services.
The key word is focus. Sony makes most of the camera sensors for the camera and cameraphone industries, and it's making billions from that business.
In stark contrast, the Sony mobile phone business has been rapidly shrinking. The company still has a strong brand name and great recognition among customers, but it only sold around 10 million phones in 2018, down from 22.5 million in the past year, and Sony just can't find a foothold outside of Asia. And then turning to the popular Playstation 4, even sales of the console have gone down 18% in the most recent quarter and executives admit that the PS4 is approaching the end of its lifecycle. The PS4 is still a great business for Sony because of gaming revenues, streaming and so on, but the console itself is not the only revenue driver.
Okay, we doubt that Sony would just pull the plug on the Playstation series (we don't rule this out, though), but it would be much easier for the company to stop making phones.
And we sincerely hope it doesn't. The latest Sony phones - the Xperia XZ2 and the XZ2 Compact - are the company's best and show that Sony is improving. Yes, the company still needs to step up its game and match others with a truly bezel-less design and so on, but in order to do that and actually have a chance to compete, it has to stay in the game.
Recommended Stories